back to my work
Happy Day - Mobile App Design
UI design mobile app design
UI design and prototype for a mobile gifting app.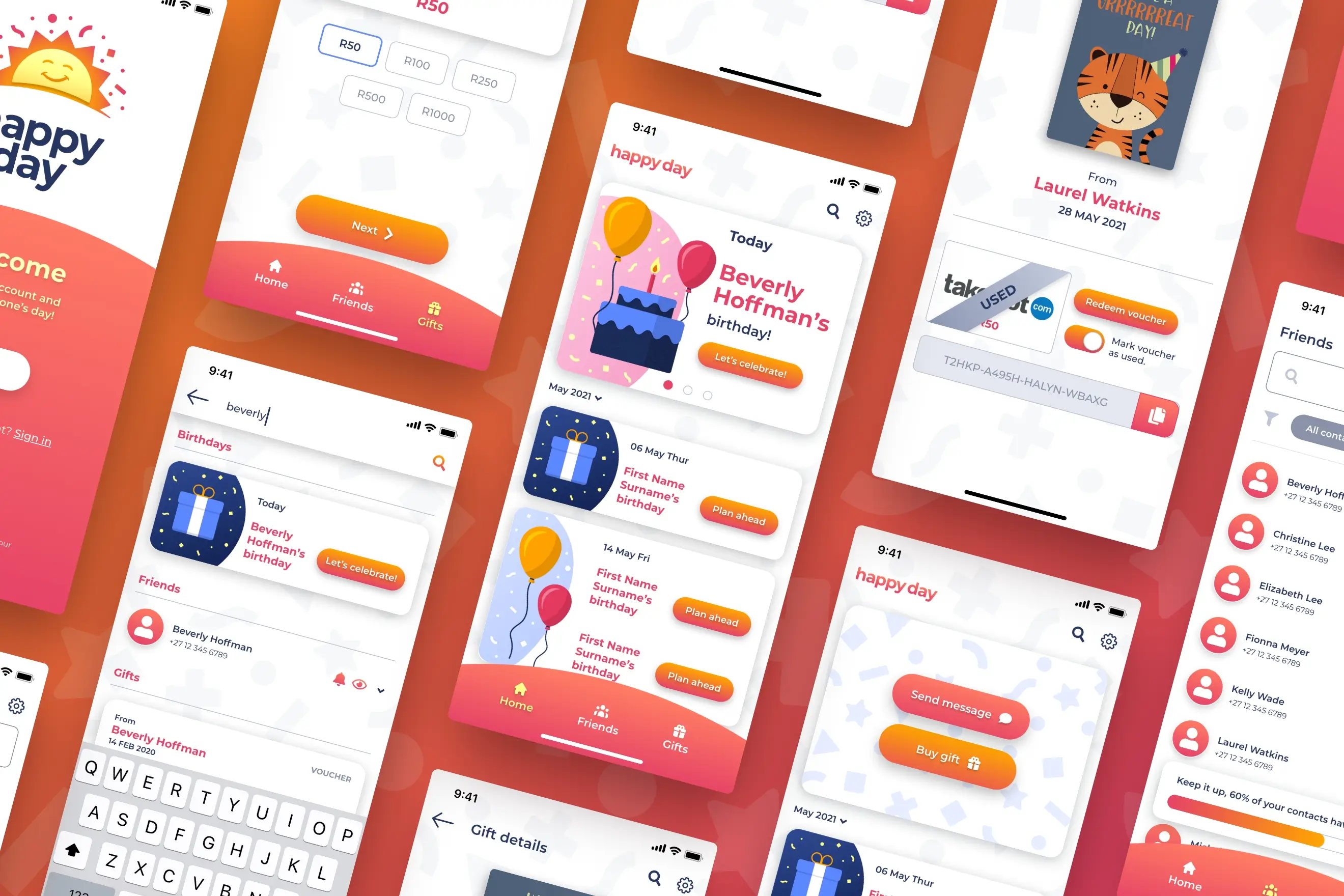 Project details
Client
Happy Day
My role
Lead Designer
Brief
To develop the look and feel for a new app in the gifting and retail space and design the user intereface for all of the screens.

I was approached by two independent founders to help them realize the design for their remind/gifting app idea.

We wire-framed the primary user flows through the app and then I fleshed out the designs of all of the screens.

I used an atomic design approach to define all of the elementary design components in Adobe XD, such as type styles, spacing rules, and the most common UI elements. I was then able to build out screens quickly and make instant system-wide changes by editing the main components.

We iterated on the gifting flow quite a few times to get it to a point that was succinct, as well as engaging, as this was going to be the primary way in which the app would provide value both to the business and the users.

As my first full mobile app design project, it was an eye-opening experience and I learned an amazing amount about UI design in a short period.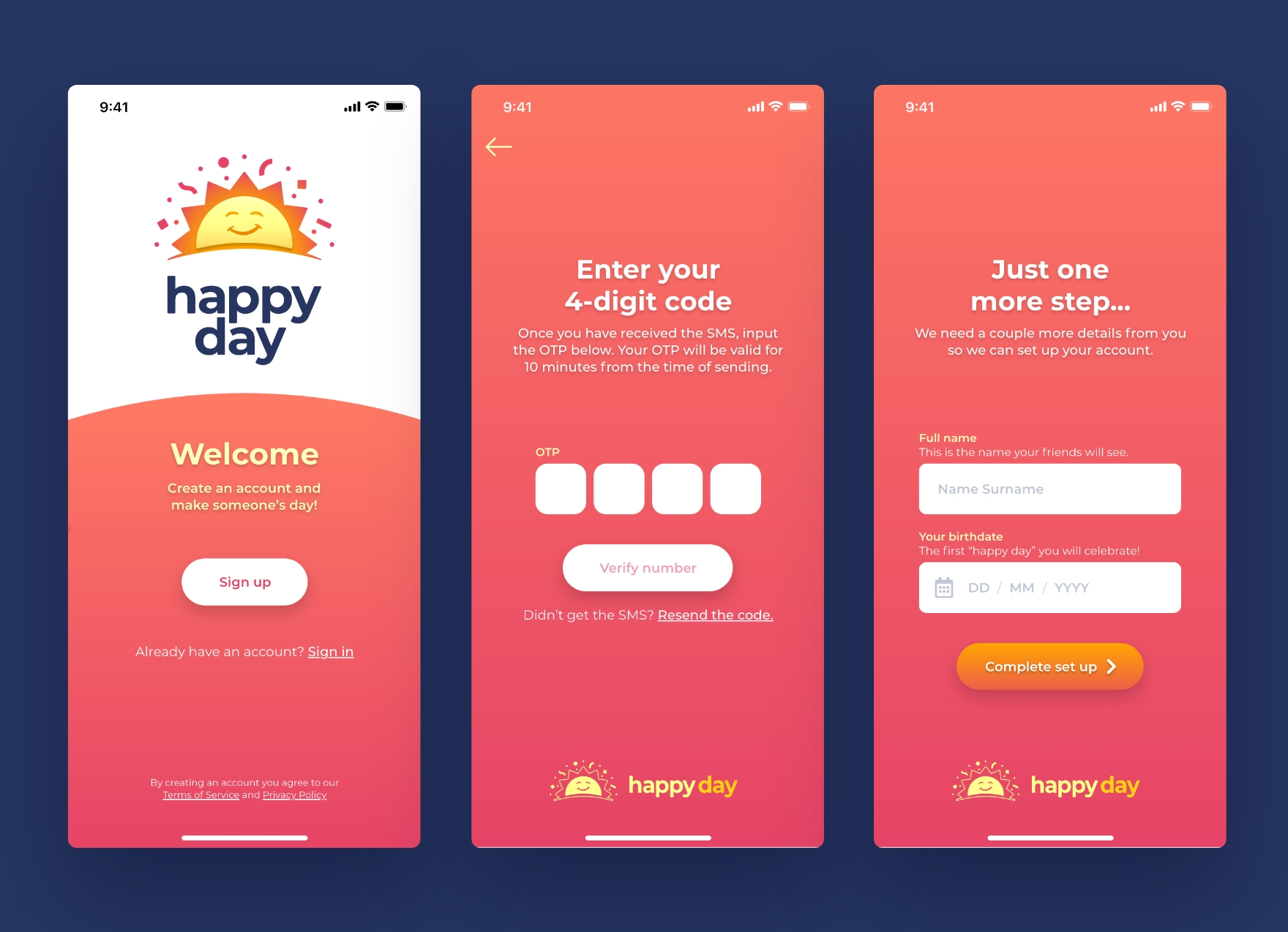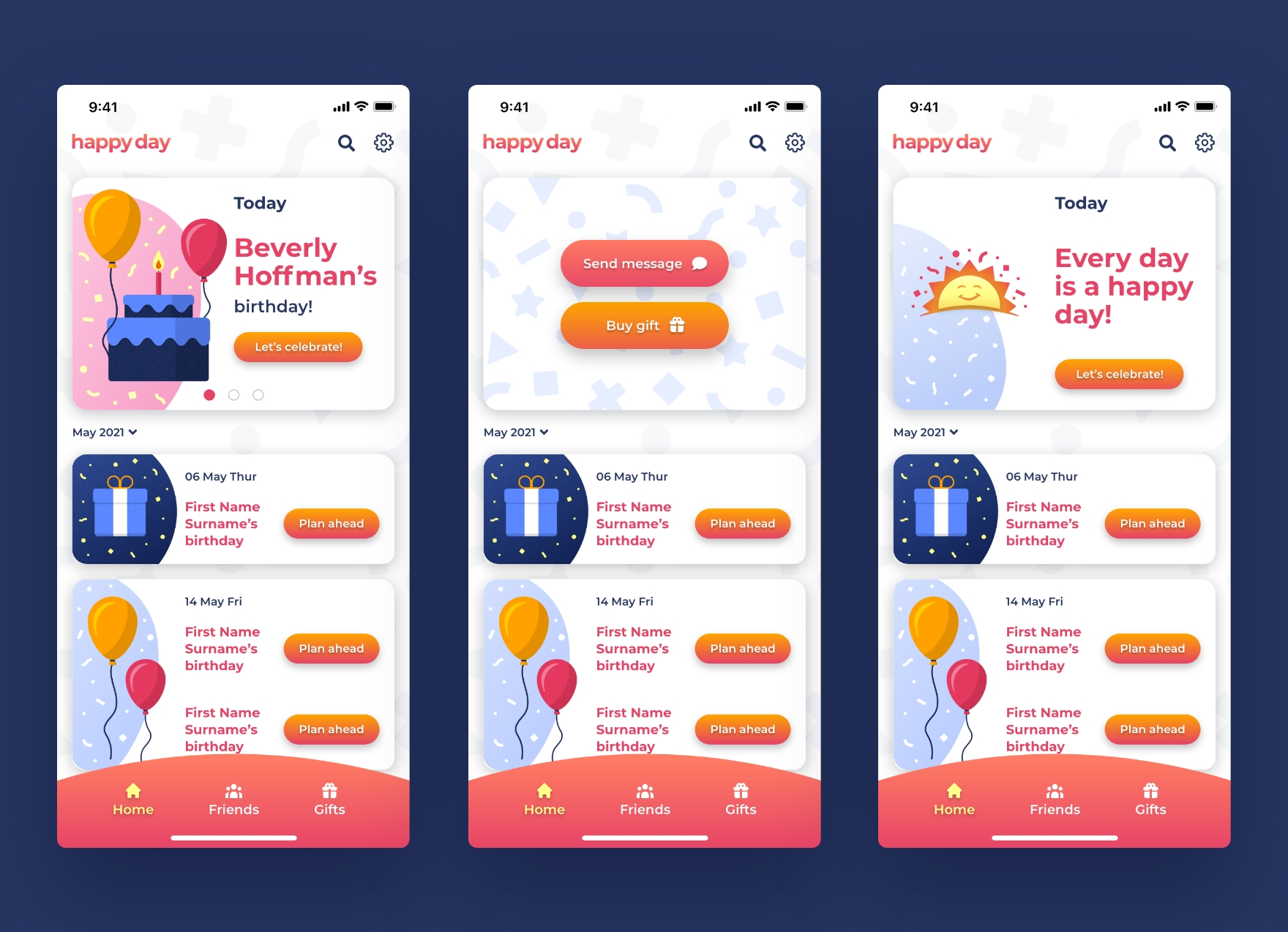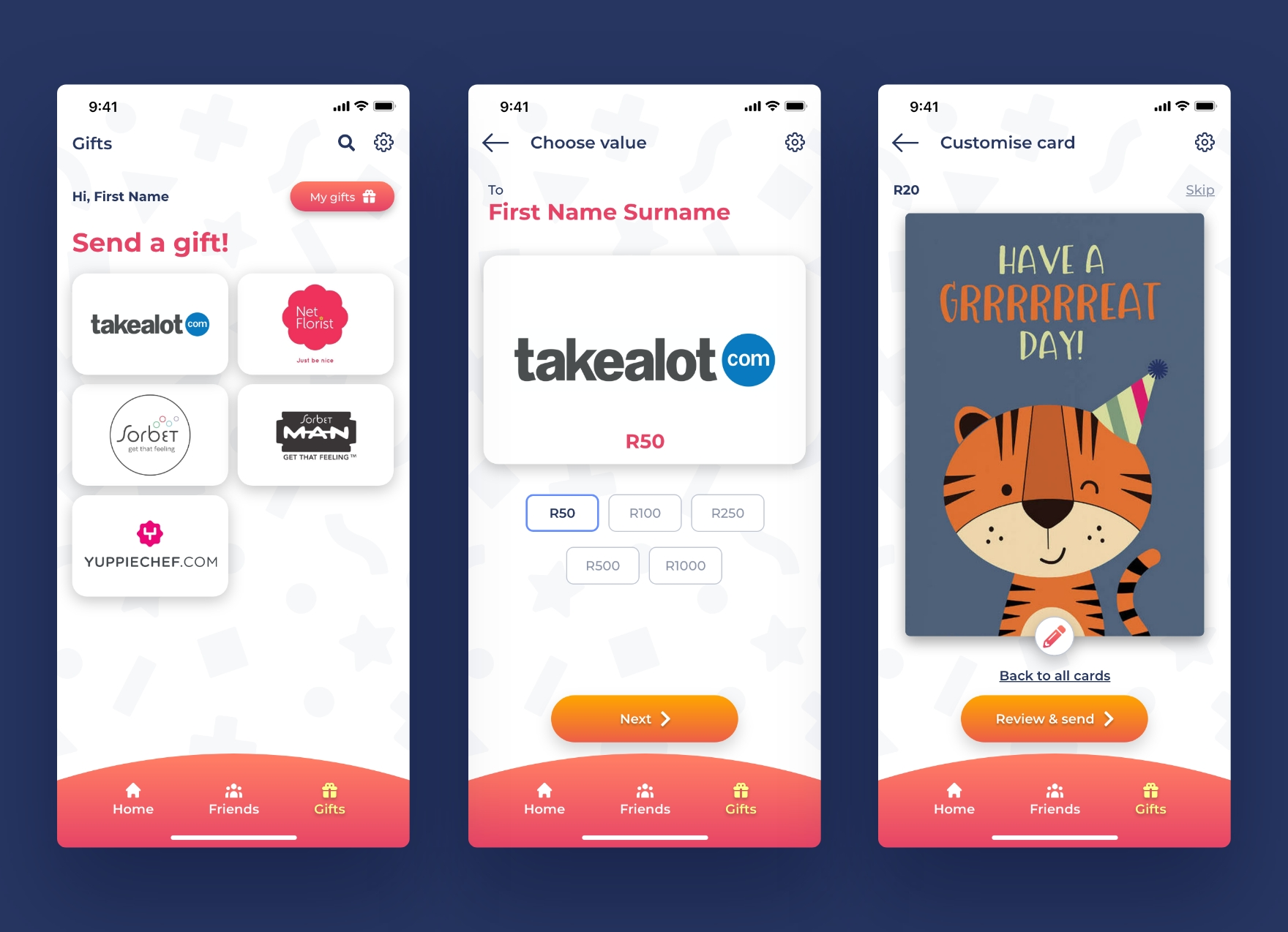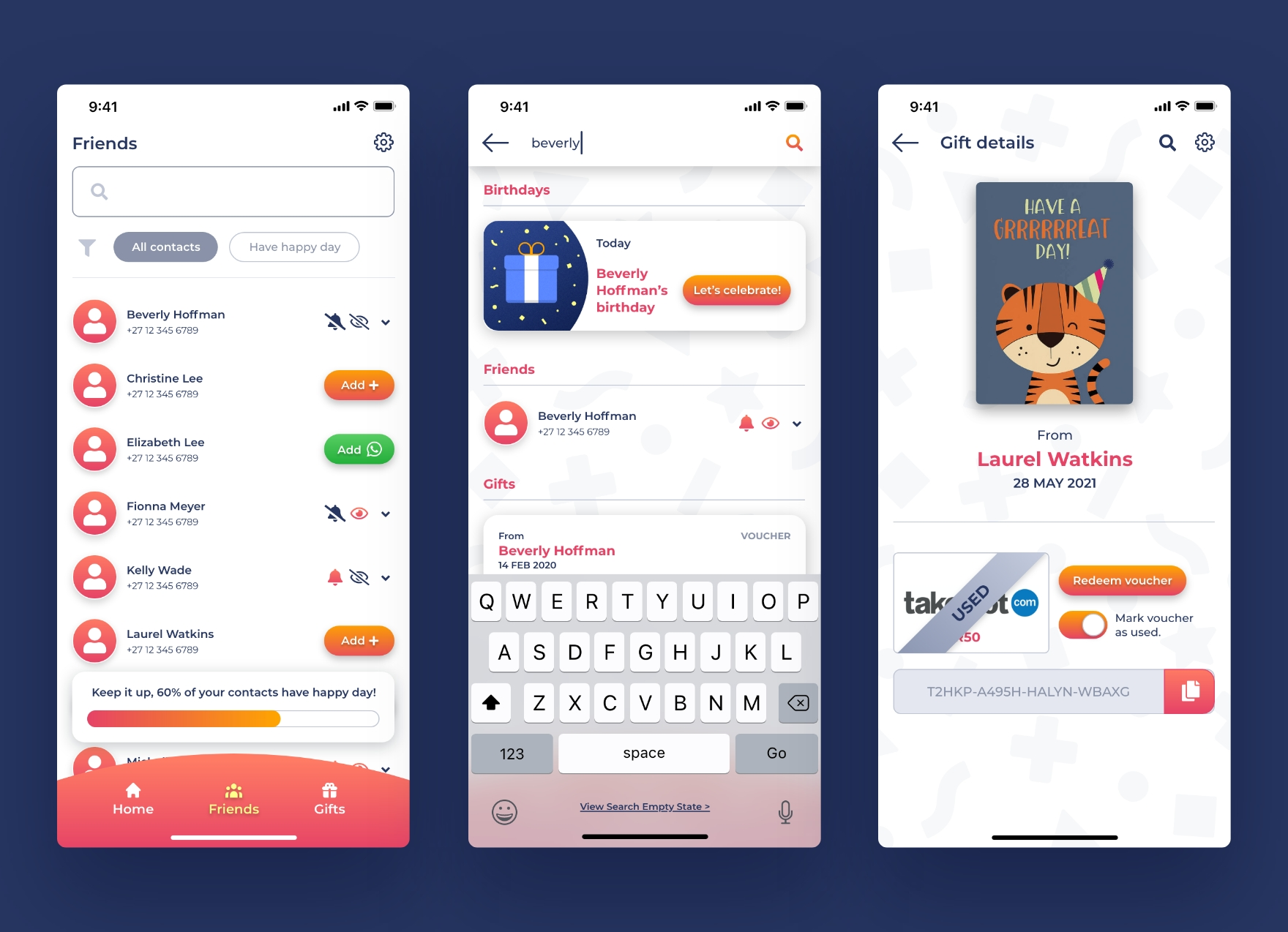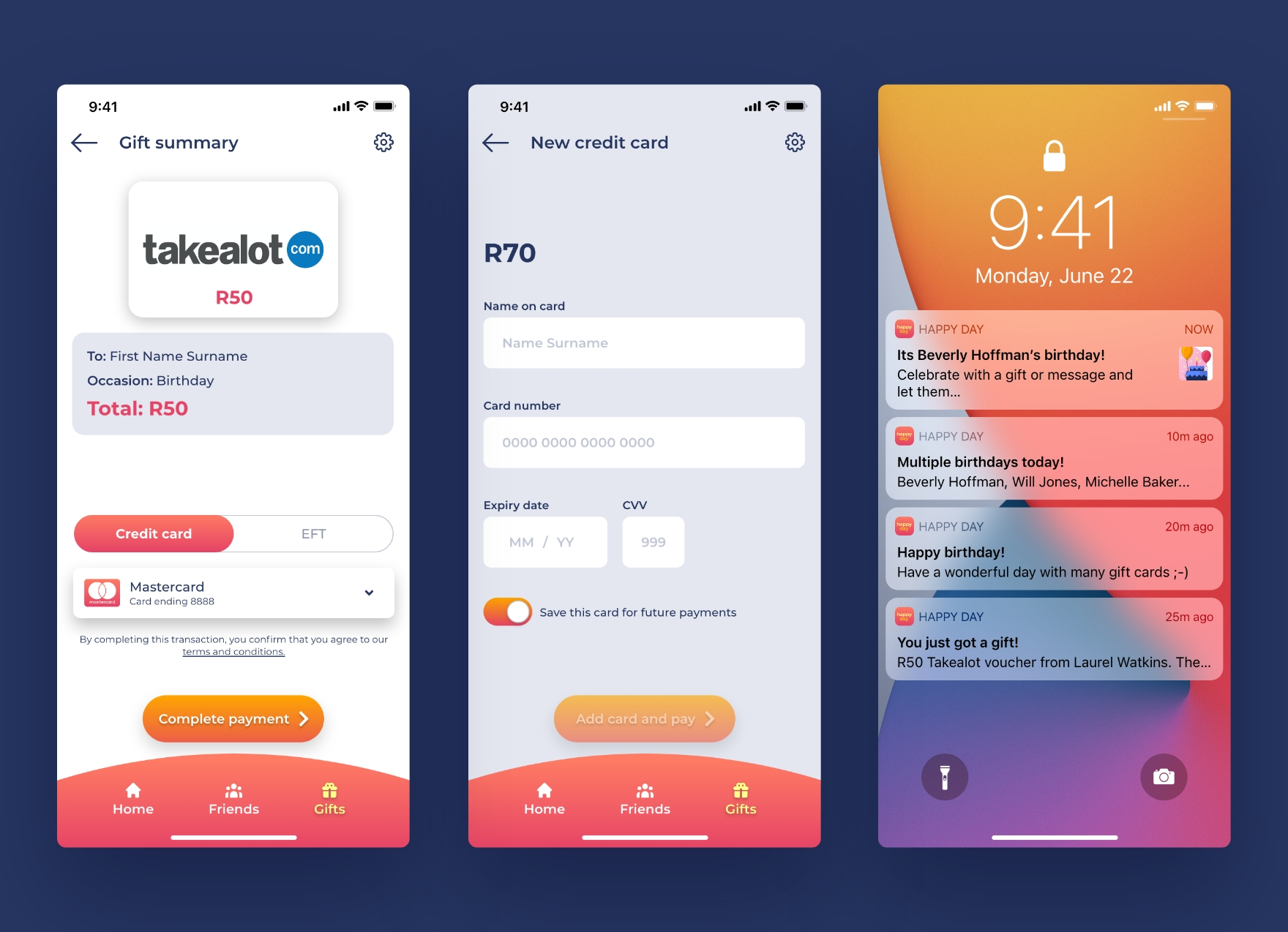 Get mobile UI design for early stage startups
let's talk